Download full size infograph here.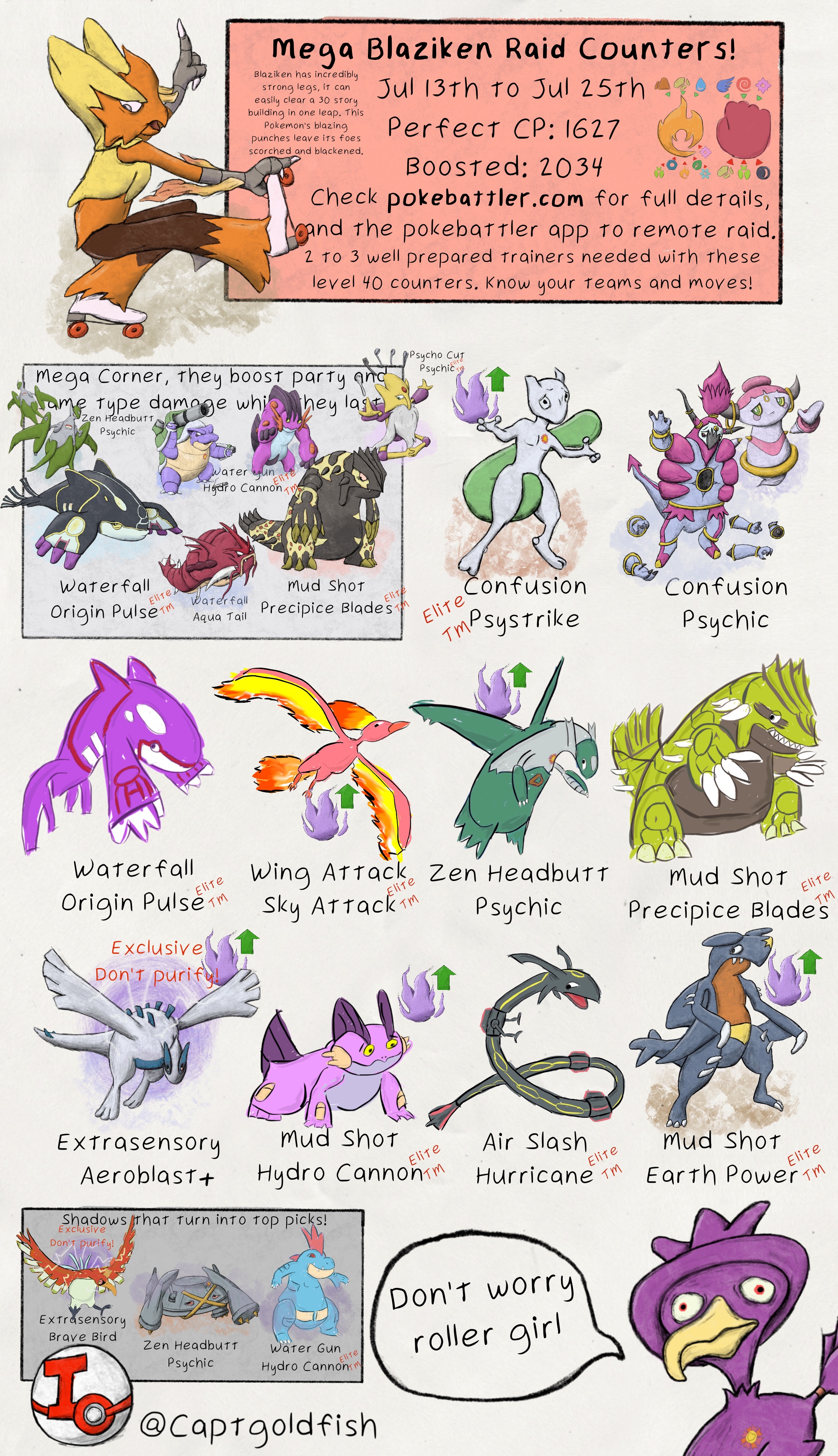 Mega Blazekin is here! It's a top notch Mega for raids, and it's a fun pick in PvP really, fun shiny. For rocket battles, it's great, even without the exclusive move!
This is a tough one to pick the best meta, since psychic, water, and ground all have a hay day here. Show off your team, and get a few friends!
Go to the official counters page for a complete list, including shadows and megas to see how your Pokémon perform.
@captgoldfish